Eric Ramsey writes from experience about the human condition – at times sensitive, at times humorous, always thought-provoking. 
Eric is the Winner of the International Blues Challenge as well as the Memphis Cigar Box Guitar Award for the outstanding guitarist in the Solo/Duo Category. He's a three time Champion of the Phoenix Blues Society's Blues Showdown, a two time Finalist at the Telluride Blues Challenge. He's a Winner of the Stefan George Memorial Songwriting Contest sponsored by the Tucson Folk Festival, Winner of the Peoples' Choice Award at the Wildflower Arts and Music Festival, a Finalist in the Al Johnson Songwriting Competition, and has been tapped for the prestigious Songwriter's Showcase produced by Tempe Center for the Arts, filmed for PBS distribution. He's been a 4x featured performer at the Dripping Springs (TX) Songwriter's Festival, has garnered numerous accolades for his songwriting, and performs at concerts and festivals nationwide. 
Eric is a perennial favorite on the Folk and Blues Festival circuits, not only for his dynamic, engaging performances but for his open tuning and slide guitar workshops as well.
With soaring vocals and organic arrangements, Eric's original compositions reflect his musical influences, but come from a place all their own. He writes from experience about the human condition – stark, at times sensitive, at times humorous, always thought-provoking. His arrangements and delivery encompass a spectrum of styles, from delicate fingerpicking to raucous, bluesy bottleneck slide.
Among his accomplishments:
Winner, 2022 International Blues Challenge Solo/Duo Category

Winner, Memphis Cigar Box Guitar Award for the Outstanding Solo/Duo Guitarist

Winner, "Peoples' Choice" Award, 2022 Wildflower Arts and Music Festival

3x Winner of Arizona Blues Showdown. 

Winner, Stefan George Memorial Songwriting Competition

Finalist, Al Johnson Performing Songwriter Contest

Finalist, Telluride Blues Challenge 

4x Featured Performer at Dripping Springs Songwriters Festival, (Austin, TX)

Featured Artist, Flagstaff Folk Project 

Featured Performer at Tempe Center For The Arts Songwriters' Showcase. 

Featured Performer, Phx Blues Blast, Superstition Blues and Brews Festival, North Mountain Blues Festival and Chandler Jazz Festival

 
Listen on Youtube:
Bluesman Mike Anderson and The Blues Review Band are a wildly popular, energetic, engaging mainstay of the Arizona Blues Scene.  Bluesman Mike and The Blues Review Band have recorded 4 amazing albums and are currently working on the 5th that will be titled "The Blues is My Business, and Business is GOOD." With Bluesman Mike's infectious passion for the Blues, the bass is always groovin', and boy, oh boy,  his vocals really set the mood.  Combine that with the powerful harp playing and vocals of JiJJy Von, TJ Henry on a smokin' Lead Guitar, Daniel Robinson laying down the beats on Drums, Shawn Behanna adds amazing "voice" and range on the Sax, and it is all pulled together with the keyboard styling of Paul Darryl.  They will have you on your feet dancing and feeling the music in your soul.
Bluesman Mike is more than just a great musician, he is also a compassionate soul.  For the past 15 years Mike has put on benefit shows to help fill the Christmas toy drive needs of the Salvation Army AND a Diaper Drive for First Way Pregnancy Center.
Music Samples:
https://www.reverbnation.com/bluesmanmikethebluesreviewband/songs
Finnegan's Brogue plays traditional and modern Irish music, and Americana. We bring high energy and enthusiasm to every gig and create a pub-like atmosphere wherever we are. We formed in 2022 but have been playing together in other bands since 2014. We are known for strong harmonies and instrumental work. The band is made up of David Schramm on guitar, banjo, and vocals, Sandy Lineweaver on bodhran, keyboard, and vocals, Bonnie Teplick and April Acosta on fiddle, Tanner Bayles on whistle, and Tracy Haddad on bass. We all came to our love of music in different ways. Many of us have formal music training from ASU School of Music and make a living as professional musicians. Others of us came to music later in life looking for a chance to play with friends. We all share a love of playing together and creating a fun atmosphere.
Listen on YouTube: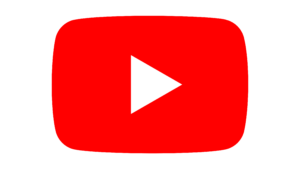 Do you like to dance?
Jamie Waldron Trio plays a very danceable mix. You may hear old country, blues, rockabilly, 50s rock-n-roll, honky-tonk, and even western while you are dancing.
Jamie Waldron has been playing around the Phoenix area since 1990. During that time he has had the pleasure of playing with some of the valley's best players!
JWT got its name in 2011 and started as a trio. We've always enjoyed having others join us on stage. It just makes things more fun. 4, 5, or 6 players? Heck yeah!
Since around 2015, JWT has regularly been a four-piece, also known as a quartet. And people notice these things! Are we changing the name? No, we think it's funny.
Hopefully, you will be too busy tearing up the dance floor to notice! So bring your dancing shoes. You're gonna need them!"
In trying to describe The Sugar Thieves' sound, it only makes sense to call it good old American roots music. American music has always been a melting pot of styles including blues, jazz, country, folk, gospel, and rock and roll. All of these genres describe sounds that move us, and The Sugar Thieves blend all of these influences to create a sound that moves audiences of all ages and backgrounds. Their goal is to share their passion for great songs with the audience by exhibiting high energy showmanship and raw emotion with every performance. Firmly rooted in the blues, the Sugar Thieves have a love for all things Americana. On any given night the band will mix original songs with American covers spanning the last 120 years.
The Sugar Thieves started as a Duo in 2006, consisting of Meridith Moore's deep and colorful vocals, and Mikel Lander's gritty and gutsy guitar picking style, and vocal approach. Today they are backed by the most talented rhythm section west of the Mississippi.
Todd Chuba on drums boasts a thirty-year career in music, and has shared a stage with the likes of Glen Campbell, and David Grisman. He is a wall of sound behind the kit, and embraces perfection in his approach to each and every tune. Shea Marshall, on plenty of instruments including keys, sax, harmonica, and even railroad spikes, has been with The Sugar Thieves since their very first concert. He is well known for his uniquely universal and ecumenical approach to instruments and styles. Jeff Naylor on upright and electric bass is a force to reckon with. His expressive showmanship and hard playing captures any audience. He also compliments the band with backup vocals. Together, The Sugar Thieves are an uplifting, and unforgettable musical experience.
Music Link:
https://sugarthieves.bandcamp.com/album/anytown-usa?from=embed
https://sugarthieves.bandcamp.com/album/dreamin?from=embed
http://sugarthieves.com/music/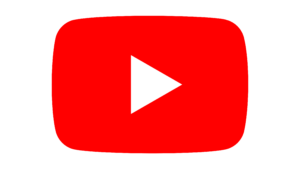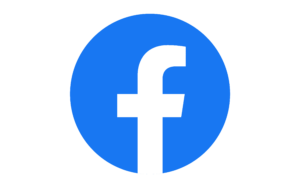 True Flavor Blues is comprised of 5 seasoned musicians, each with decades of playing history in countless bands, and they do continue to play in various projects aside from this group, which began around ten years ago as a kind of side project to play Sunday afternoons at Copper Star Coffee in Phoenix. It was a very low volume, close up playing experience. The band would move the coffee table out of the way and play almost acoustically, with no sound system, for people grabbing a drink or a light lunch. It was as if some musicians had sat themselves in your living room or kitchen and played some songs for you and a few friends. It was a very different atmosphere from seeing a loud band in a club environment.
For the band it was musically, a very satisfying alternative to playing louder stages. We did occasional club and festival dates but the soul of the band comes from that ability to listen to each other and react musically in the moment at a conversational volume. Sadly, in 2020, the pandemic brought those shows to an end. The band continues to play club and festival dates with an eclectic mix of older traditional blues of different styles, some early swing, plus some jazzier songs not usually heard from blues bands, like Freddie Hubbard's "Povo" and the odd "pop" hit, like the steel guitar instrumental, "Sleepwalk".
You may have seen various members of True Flavor Blues playing around the valley in other bands such as Cadillac Assembly Line and as part of Big Pete Pearson's band. In True Flavor Blues, TWO Arizona Blues Hall of Fame members, Scotty Spenner and James Robertson, lead the band in a mix of traditional west coast and Chicago-style blues along with some slight jazz-influenced material that's listenable, danceable, and improvisational. With Chris Skowron on the Saxophone, Curt Arndt on the Bass, and Vince Curtis on the drums, True Flavor Blues is ALWAYS a good time! We look forward to seeing our fans, new and old, at the show!
Music Samples:
https://soundcloud.com/user-52305925/on-my-way-back-home
The magic of OLIVER RAGE was born in mid 2021 when guitarist CHRIS HIATT began jamming with bassist MICHAEL ANTHONY BLACK and drummer CHRISTINE GUIHER.  Individually each one is a master of their style and craft, but TOGETHER they are just incredible.  When asked to describe his musical style or the band's influences, Chris says "Some things just can't be labeled. We are all, all the stuff that has influenced us all put together."   These three individually talented musicians have come together in a magical combination that reaches across many "genre" labels to unite individual style listeners into OLIVER RAGE fans.
Music Samples:
| | |
| --- | --- |
| | |
Born and raised in Arizona's vibrant bluegrass scene, Ten Dollar Wedding is a 5-piece band with a love of tradition and an eye toward the future. The lineup (banjo, guitar, fiddle, mandolin, bass) and tight harmonies are something Bill Monroe might recognize, but their original material and innovative arrangements mark Ten Dollar Wedding as a thoroughly contemporary act. Although they are less than a year old, the band is rapidly gaining fans and recognition. Ten Dollar Wedding won the band contests at the Wickenburg Bluegrass Festival and Grande Fiddle Championship, played spirited sets at the Laveen Folk Festival and Glendale Folk Festival, and are bringing a toe-tapping good time to bars and backyards across their home state. While the band is new, the members of Ten Dollar Wedding are bluegrass veterans. Fiddle player Mavis Enders, guitarist Chris Doyle, and mandolin player Brian Mariner are mainstays at jams in Phoenix and northern Arizona. Banjo player Patrick Brady (Romen Buffalo) and bassist Marc Oxborrow (Haymarket Squares) have spent more than a decade in other bluegrass acts. This experience and adventurous spirit is evident in a Ten Dollar Wedding set, where a heartfelt traditional number may be followed by an energetic original and a playful reworking of a pop tune. What's the connecting thread? Superb musicianship and the joy of hearing a band that loves playing together.
Music Samples:
https://tendollarwedding.bandcamp.com/track/cherokee-shuffle-demo?from=embed
https://tendollarwedding.bandcamp.com/track/how-mountain-girls-can-love-demo?from=embed
Poppy Harpman & The Storm are the unique culmination of 5 immensely talented musicians. Each brings their own element to the stage and it all comes together in such a masterful way that it is no wonder how they chose their name.
POPPY HARPMAN
Poppy's vocals are the personality and power that drives Poppy Harpman & The Storm's hard-hitting songs. Poppy has developed a reputation for 'getting crazy' and devastating audiences with his high-energy style of Rhythm & Blues and Rock & Roll which showcases Poppys innovative harmonica playing, serving as a strong distinguishing sound for the band.
RANDY MAGNUSON
Randy's guitar playing is the signature sound of Poppy Harpman & The Storm. He seems to channel all the great masters right through his fingertips. Randy has the conviction to know when a rest in a measure is more important than a note. His fat, juicy tone and his blues solos burst with dynamics and crescendos in a carefully thought-out logic.
JEFF LUCAS
The sound of funk music, faith music and flamboyance pour out of Jeff's instruments. Jeff's solos, which he refers to as his "ride" will indeed take you to a different place. Jeff's influence on the band brings colorful changes and powerful transitions to whatever is being played, whether it be a standard traditional blues piece or a heavier blues rock composition. Look for him with a feather in his cap, literally and listen for the flair in his phalanges.
RANDALL HAAKE
Whether picking, plucking, slapping or tapping, Randall manages to stay true to Poppy Harpman & The Storm's tradition of melodic bassmanship. On stage, his high energy performances start from the first note of every show and never let up until the house lights come on. Through thick and thin, up and down, Randall's love for music and his desire to entertain the audience never waivers.
MARK ULMER
Mark is the new backbone of Poppy Harpman & The Storm's live performances. From his relentless grooves, to blistering fills, he plays with a style and musicianship that compliments the band. His on-stage energy and showmanship is a thrill for fans. Always playing for the song, Mark seems to play the right thing at the right time, every time.
Music Samples: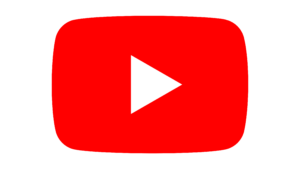 The Black Hole is an explosive blues rock trio from Phoenix, AZ. The band has won the hearts of fans off all ages, all over the world with their showmanship. They have also earned the respect of fellow musicians with their world-class musicianship. 
Formed in 2012 as the backing band for blues icon Carvin Jones, they have played in dozens of countries with some of the biggest names in modern music. 
The band consists of drummer Levi Velasquez, guitarist/vocalist Connor Kelly and bassist Mario Ciancarella. They are currently touring North America, South America and Europe and release new music regularly. 
"…a rhythm section so dense and tight, that they form a black hole of sound from which light could not escape".
– Blues Break Magazine, Europe
"Unique and exciting performers that make the blues feel dangerous again."
– Chicago Blues Guide Magazine, USA
"Connor Kelly is the future of the blues"
– Carvin Jones
Music Samples: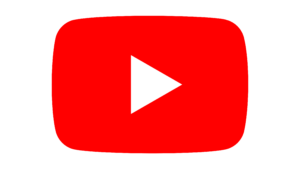 Saturday, September 30th Schedule:
GATES OPEN AT 10:00 AM!
10:50 AM            National Anthem sung by Tyler King
11:00 AM            Finnegan's Brogue
1:00 PM               Plane Jane
2:20 PM               Surprise Guest Appearance
3:45 PM               Jamie Waldron Trio
5:30 PM               Eric Ramsey
7:00 PM               Bluesman Mike and The Blues Review Band
Sunday, October 1st Schedule:
GATES OPEN AT 9:00 AM!
9:50 AM               National Anthem
10:00 AM            Ten Dollar Wedding
11:15 AM            The Black Hole Blues Band
12:30 PM             Poppy Harpman and The Storm
2:00 PM               True Flavor Blues
3:30 PM               Oliver Rage
5:00 PM               The Sugar Thieves